Nobody wants an airport plopped in their backyard.

Yeah, we're hoppin' mad!
The wheels that were set in motion when Bastrop County entered into the 381 Agreement with Carpenter & Associates could prove to be a watershed moment in the County's history.
Just how was this deal was put together? Who are the players? What does it mean for the future of the County and it's residents? Can it be stopped? The people of Bastrop County deserve answers to these any many other questions swirling around the 381 Agreement for the proposed Central Texas Airport.
StopCTA is determined to find answers. We do that by collecting information of all sorts - official documents, data, communications with persons and entities involved etc. - in an attempt to restore transparency to the process of this government/corporate 'partnership' aka the Central Texas Airport. Whatever we unearth is posted to the StopCTA site.
In addition to research, StopCTA offers colorful interpretations of our discoveries which follow in the footsteps of muckrakers throughout history. Those posts have been collected into yearly PDFs that are posted HERE.
Our approach is direct and does not pander to political or social hierarchies. As independent investigators and bloggers we are guided by our experience and understanding of the tapestry of history. (Anyone who's read Howard Zinn's 'A People's History of the United States' will have a good grasp of the dynamics in play.)
We are not a formally structured organization - no Board of Directors, no bylaws, no headache! Nor do we have plans to organize public meetings though we will participate in events as appropriate.
You may communicate with us through our Facebook page. We'll be happy to answer any questions you might have.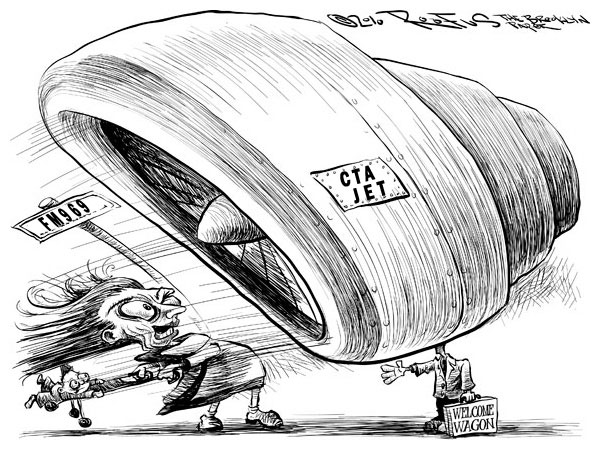 Copyright © 2010-2023 Stop CTA! - All Rights Reserved.