This approximate rendering is the best we could put together from the most recent information we have. The proposed runway was positioned on the map by BCAD and the ACZ determined from that. A list of the 20 'at risk' subdivisions is posted below the ACZ. You can see that the runway points directly at the new Cedar Creek High School.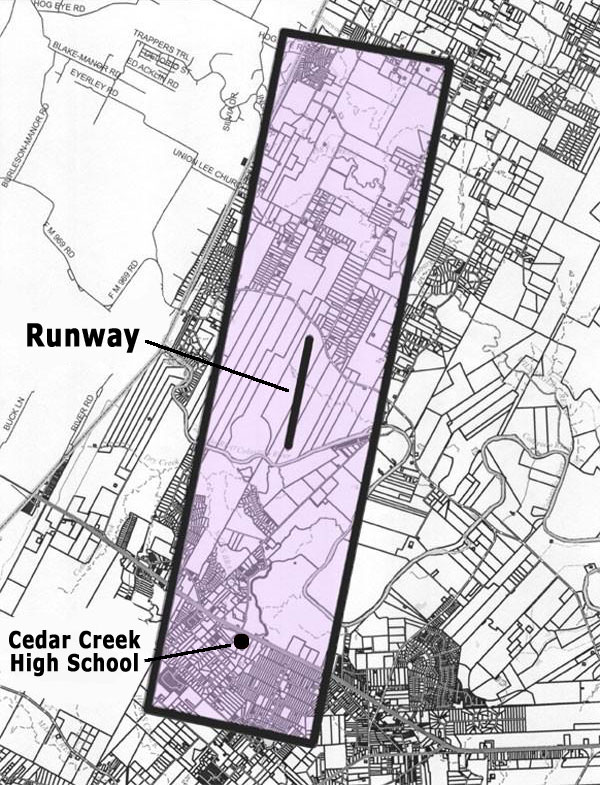 Subdivisions 'at risk'
Webberwood Oaks
Webberwood
Webberwood Ridge
Lazy River Acres
River Crossing
Estates at Wilbarger Creek
Rocking S Estates
The Forest at Colorado Crossing
Fawn Ridge
Texas Heritage
Backwoods
Hillcrest
Mesa Verde Estates
Persimmon Hills
Deer Run
Pope Bend
Enchanted Rock
The Oaks
Towering Oaks
Cottontop Hills
Copyright © 2010-2016 Stop CTA! - All Rights Reserved.